Written by Ekta Patel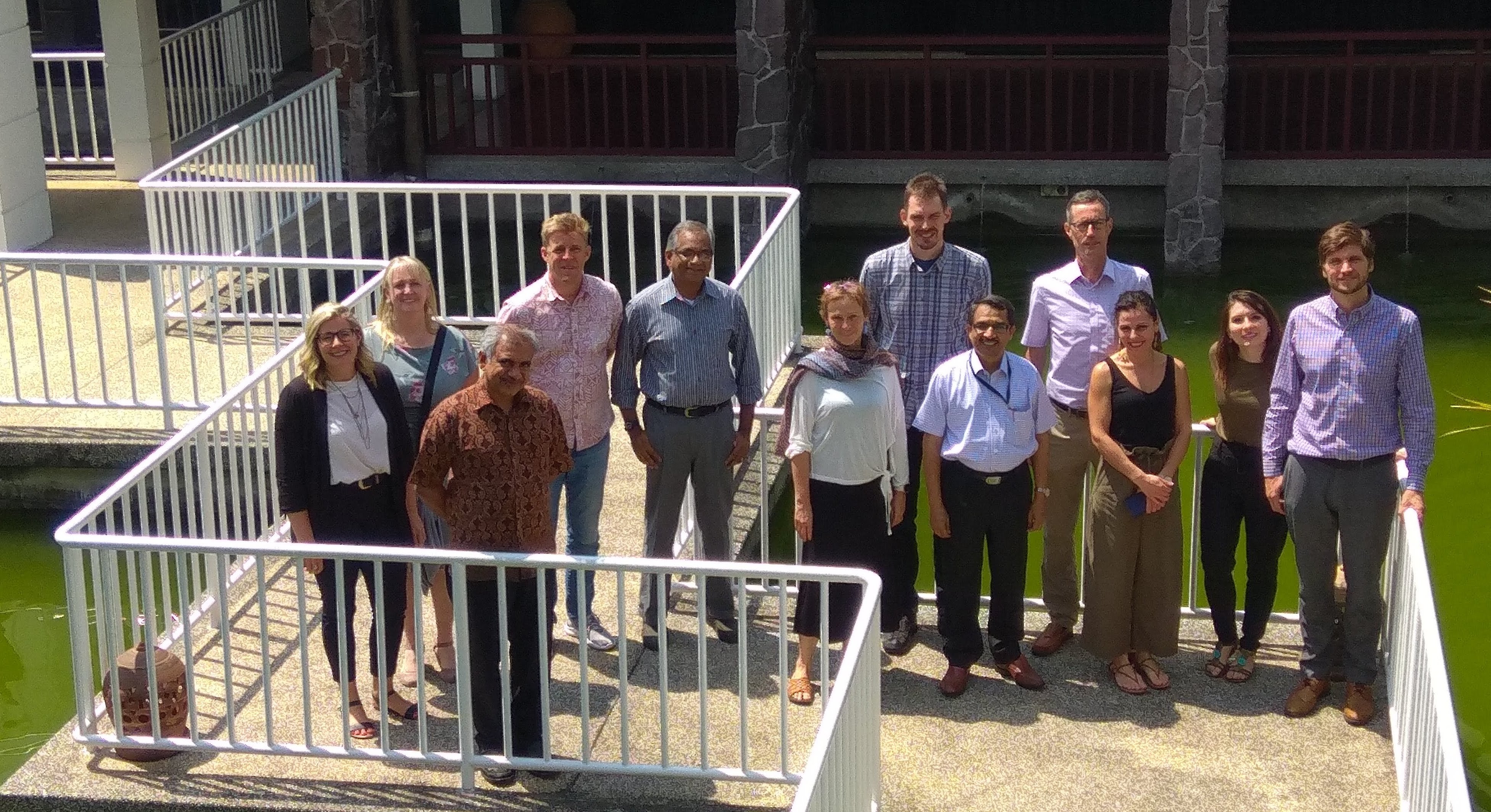 A four-day antimicrobial resistance (AMR) workshop at WorldFish in Penang, Malaysia, from 7th to 10th October 2019 was conducted as part of the AMResilience Project. The first two days of the workshop aimed to inform the development of an AMR database platform for interventions, named AMRIntervene, and to validate factors that contribute to interventions that have successfully or less successfully addressed AMR. The last two workshop days aimed to create a visual model of the inter-related factors influencing AMR in the south east Asian food system context that will be used to explore how promising interventions, if implemented could impact AMR and other parts of the system in the future. 
The AMRIntervene platform will offer an extensive resource on different interventions tackling AMR across the one health spectrum; such as human health sector, livestock, aquaculture and wastewater to name a few, allowing learning across sectors and disciplines about what works, for whom and in what contexts. CGIAR AMR Hub was represented at the workshop, with researchers from the International Water Management Institute (IWMI), the International Livestock Research Institute (ILRI) and WorldFish attending. 
AMR is a multidimensional and complex problem and many stakeholders from different sectors are working to define the systems where AMR is generated and how it is spread. The Penang workshop brought together diverse perspectives representing human, animal and environmental sectors from South East Asia, who are traditionally and not traditionally engaged in discussions about AMR.  Together, participants identified the relevant causes and effects of AMR, as well as its generation and spread in South East Asia, interventions to address the problem, and validated the factors identified in the literature that are necessary to ensure interventions are effective and sustainable long into the future. As Barbara Wieland, leader of Herd Health project at ILRI described, 'There are many immediate potential solutions to AMR and the objective of the meeting was to find the key solutions and interventions that will trigger major benefits at the lowest cost for various stakeholders.'
Javier Mateo-Sagasta, the research group leader for water, health and nutrition at IWMI called for more emphasis on understanding the environmental pathways, particularly the role of water systems in AMR occurrences and spread. He said, 'water is an important vehicle and exposure pathway of both antimicrobials and resistant microorganisms'. 
Chadag Vishnumurthy Mohan, principal scientist, Sustainable Aquaculture and Research Lead at WorldFish said, 'finding alternatives for disease management in animal/fish food production systems and bringing practice, attitude and behaviour changes of key stakeholders including primary producers is fundamental to tackling AMR issues.'
Wieland said that the workshop's discussions on prevention resilience and control resilience in agricultural production systems had highlighted the existing opportunities for linking intervention projects to make most of the efforts by researchers in different fields such as aquaculture, human health, livestock and food security. 'Intervention research is one of the main pillars of the CGIAR AMR Hub,' she said. 'Currently the hub is reviewing different types of interventions with a PhD project focusing on interventions in aquaculture and a London School of Hygiene and Tropical Medicine (LSHTM)-led project investigating the typologies and impacts of interventions. She said these activities complement ongoing AMResilience project work. 
The AMResilience project brings together a dynamic group of investigators from the Royal Swedish Academy of Sciences (Sweden), the University of Waterloo (Canada), the University of Geneva (Switzerland), University of Guelph, and research partners the Public Health Agency of Canada and the Stockholm Resilience Centre. This three-year project is funded by the fifth call of Joint Programming Initiative on AMR (JPIAMR) to explore the factors determining resilience and facilitating transformation of antibiotic use and resistance across human health, agriculture and aquaculture within a high income region (Europe) and low-middle income region (South East Asia). The AMRIntervene database aims to be maintained long-term with other stakeholders.
Barbara Wieland, Chadag Vishnumurthy Mohan and Javier Mateo-Sagasta are members of the CGIAR AMR hub management committee. 
Click here for more information on the AMRIntervene database