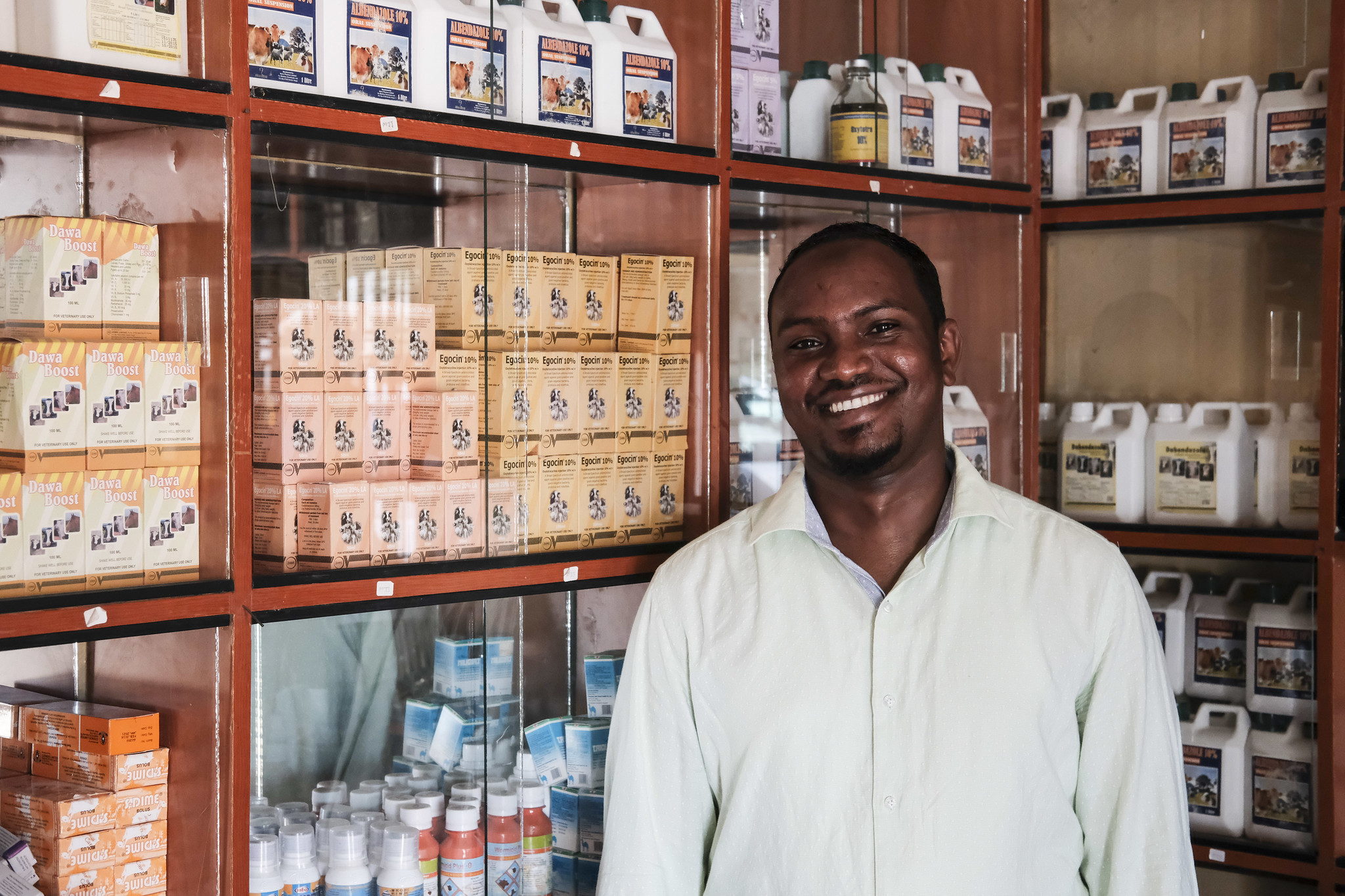 Written by Ekta Patel
Access to quality veterinary drugs is a significant challenge for smallholder livestock keepers in low- and middle-income countries. Moreover, livestock producers who have access to over-the-counter animal drugs, including antimicrobials, often misuse them in food producing animals, which can produce drug residues in food products such as milk, meat and eggs, and pose a health risk to consumers. This among other reasons has led to growing risks of antimicrobial resistance in the public health sectors of these countries. 
Antimicrobial resistance is one of the world's most rapidly emerging health threats and data suggest that it will be the number one cause of death by 2050. Antibiotics play a pivotal role in animal agriculture and have been used as prophylactics (used when animals are stressed in the treatment of illness) or as therapeutics (to manage the health and welfare of sick animals). They have also been used to improve growth and productivity by giving animals antibiotics through feed or water. 
In Uganda, the private sector has greatly contributed to the delivery of animal health services, which are regulated by the government. However, the lack of budgetary resources has hindered the implementation of regulations and policies that govern the delivery of veterinary drugs. 
Scientists from the International Livestock Research Institute (ILRI), Makerere University, and Institute of Virology and Immunology have assessed the use of antimicrobials in smallholder livestock systems in Uganda. Their findings, which are published in the Journal of Frontiers in Veterinary Science show that antibiotics and anti-helminthics are readily available over-the-counter to livestock keepers in the country and antibiotics sales contribute a third of the profit for veterinary drug stockists. 
The researchers evaluated Uganda's veterinary drug supply chain, constraints faced by actors, assess knowledge, practices, and awareness of veterinary drug suppliers on drug use and management in Lira and Mukono in the northern and central region of the country, respectively. They documented the constraints faced by the actors of the drug supply chain, which include lack of knowledge on veterinary drug policies of the country, low level of education especially drug retailers, poor handling of drugs at purchase and administration. 
Potential drivers of misuse of antibiotics in the country include low level of education of actors who deal with drugs such as drug retailers and veterinary practitioners, poor handling of drugs at purchase, and self-medication by livestock farmers resulting in inadequate treatments regimens to livestock. Low enforcement of policy and regulations and lack of awareness of stakeholders about policies that regulate use of drugs were also listed as contributing to misuse of drugs such as antibiotics. 
The authors advocate future interventions to reduce misuse of drugs in small-scale livestock production systems should target capacity building and improvement of the business of veterinary drug input suppliers and strong policy advocacy.
For more information read the full article here 
Learn more about antimicrobial resistance through the CGIAR AMR Hub
Photo credit: AVCD health services project, Syat Onle, operations manager at his agrvet shop in Garissa town, Kenya (ILRI/Dhanji).